4 A-2 2020-2021 1st
&

2nd Vice District Governors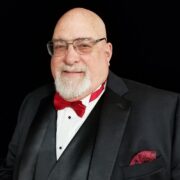 1st  VDG Dave Hamilton
First Vice District Governor Lion David Hamilton was born in East Los Angeles and raised in the North Hollywood/Sun Valley California area. He enlisted in the U.S. Army during Vietnam. While serving in Germany in a combat engineer unit and on the East Coast of the United States in "the Army's Navy" Lion David learned the worth of education and upon his release from the Army in 1975 continued on a journey that would lead to a Juris Doctrate degree and a career as an attorney.
Lion David joined the Lions as a charter member of Visalia Sunset Lions in 1996. Due to a job change, Lion David left the club in 1999 but returned in 2012 and has served as 3rd, 2nd, and 1st Vice President, then finally President of Visalia Sunset Lions. The club awarded him the Harry J. Aslan Fellowship for his leadership as Club President 2017-2018. He has also served as District 4-A2, Zone 3 Chair, Central Region.
In September 2015, Lion David was awarded the "Bachelor's Degree" through Lions University at the USA/Canada Leadership Forum in Grand Rapids. He completed the "coursework" for the Masters degree in 2016 and in January 2017 was awarded the Lions Masters degree at the USA/Canada Leadership Forum in Portland.
Lion David has served on the boards of Legal Aid Services of Shasta County, Kings County United Way and Living Water World Missions Board, an organization dedicated to building clean water systems. He also served as a team Captain in the Shasta County Red Cross, President and Vice President of Tulare County Public Attorney Association and was a founding member of the Central Valley Chapter of the National Lawyers Guild.
Lion David has been married to his wife, Lion Gloria, his life-long friend, for 47 years and they are blessed.
2703 S. Encina St. Visalia,CA 93277
H: 559 802-3334 C: 559 308-1810
E: davster13@hotmail.com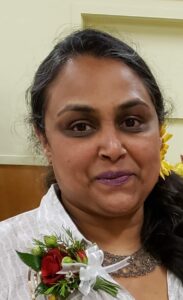 2nd VDG Falguni Patel
Lion Falguni Patel was born and raised in Lusaka, Zambia, Central Africa and is the only child to Mr. Joe and Late Bina Patel. She currently resides in Lemoore, CA with her wonderful and service oriented family: husband, PDG Lion Dr. Chiragkumar "Kevin" Patel and three children: Leo-Lion Shriani (a UC Riverside Graduate), Leo-Lion Mannati (Sophomore at Fresno State), and Leo Dev (a High School Senior).
Her Lionistic journey began shortly after her marriage in 1996 and initially joined the Karamsad Lioness Club of District 323-F1, then moved to Nadiad Lions Club of District 323-F2 (the largest club in the District with over 300 members) and then finally transferred to Hanford Breakfast Lions Club. Since her membership, Lion Falguni has served in various leadership and committee positions from the Club level as a Secretary, Membership Chair, Vice President, and President, to District level as a Zone and Region Chair, and GMT Family and Women Specialist. She has also attended many District Conventions around the world, 3 USA/Canada Leadership Forums, Charter USA/Canada Leo Leadership Forum and 7 International Conventions (including the Centennial celebration in Chicago), all through which she has been very thankful for the amazing friendships, service, and fellowship she has gained.
Lion Falguni is currently serving as the Secretary for her Home Club and the District's Director for California Lions Foundation. She is also an Associate Member for the West Coast Indian Cyber Lions Club, a first of a kind, where a club was revived and turned to a Cyber, plus a Specialty Cultural Club. Throughout her Lion years, Lion Falguni has received numerous awards including a Harry Aslan Award (2015), Melvin Jones Fellow (2016), Best Zone Chair in the Multiple (2017), Region Chair Excellence Award (2018), District Lion of the Year (2018), MD-4 Excellence Award (2018), and was Nominated for Lion of the Year from the Multiple (2019). Apart from being a very active Lion, she enjoys cooking, reading autobiographies, customizing and shopping traditional Indian outfits, cultural activities, and expanding her geographical knowledge through traveling (good thing she is in an International organization).
Lion Falguni is ready to serve with "Vision, Courage,Passion,Integrity, Hope, but most importantly with Kindnes"
PO Box 652, Lemoore,CA 93245
C: 559 270-8307
E: falgunipat36@gmail.com
District 4 A-2 Lions
3112 S. Mooney Blvd Suite A
Visalia CA 93277
Contact
Cell 559-909-1817
Office 559-733-4829
Fax 559-733-1720