Ronald McDonald House Pull Tabs
PICK UP THE TAB Is a recognized promotional campaign of Ronald McDonald House Charities.
The recycled value of the ALUMINUM pull tab goes to help support Bakersfield Ronald McDonald House. The sale of "PICK UP THE TAB" collection canisters goes towards fulfilling the wish lists of Madera Ronald McDonald House. Our contributions help to offset costs of up to $25/night, for families with children in the hospital, allowing them to be close to their loved ones.
Bring your pull tabs (in one-gallon Ziplock bags) to any district meeting, with your club name printed on them to be weighed and counted. Not able to attend a district meeting? Contact your zone chair, to make arrangements to get them turned in. Clubs collecting the largest poundage in each category; large, medium, and small clubs will be recognized.
Don't forget to purchase your D4-A2 pull tab collection canister for $5.00 at any district meeting. They look great and make wonderful gifts.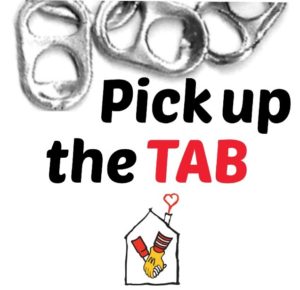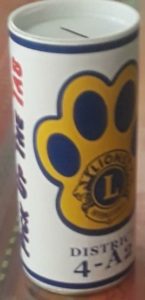 District Chairs
Yolanda Mendez
H: 559-583-8943
E: [email protected]