Lions Night At Visalia Players!
Spread the word.  Our very own Lion Keith Lindersmith from Visalia Pride is starring in a one man lobby show at the Visalia Ice House (410 E Race Ave, Visalia, CA 93291).
The director of this production is also our very own Lion Donnie Graham from Visalia Pride.
Come on out and join members of the Visalia Pride Lions Club for a fun evening and performance.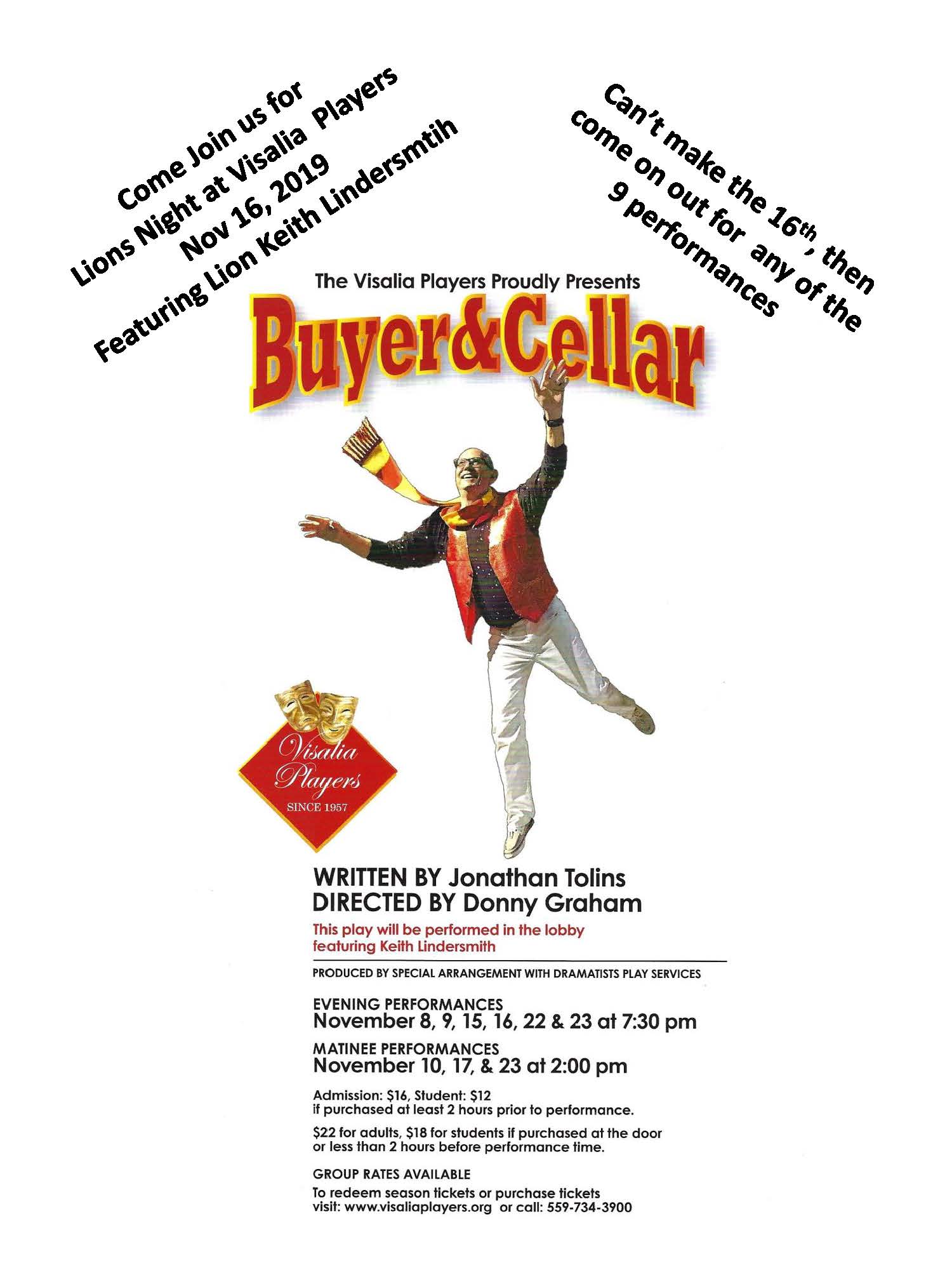 Download Flyer here: Visalia Players 16 NOV